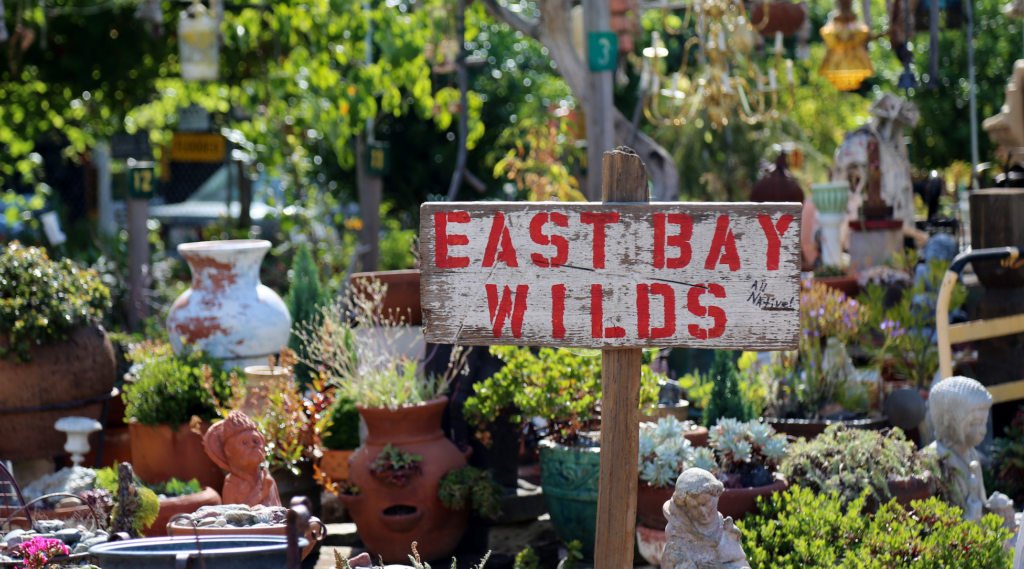 East Bay Wilds Native Plant Nursery is open to the public every Friday from 9:30-4:00. We are occasionally open on Saturdays as well. I'll try to post it here when we are open on Saturdays.
We are located at 2777 Foothill Blvd – the corner of 28th Ave and Foothill, but the entrance is on 28th Ave. Feel free to park inside our parking area if there is room.
East Bay Wilds accepts cash, checks or Paypal as payment, but we don't take credit cards – sorry!
East Bay Wilds is both a nursery and a full service native landscape company. Although we have a pretty long wait list for new clients, Pete can look at photos of your site, ask some questions and make excellent recommendations at the nursery when it is open. [not online]
In addition to a huge assortment of California native plants, we also sell garden tchotchkes – garden benches, tables, chairs, statues, planters, antiques for sale at great prices. You can see photos of many of these here.
If you have a large order of plants and you cannot make it on Friday, call Pete at 510-409-5858 at around 3:00 to see if he's available to meet you after work. It is usually not a problem.
Plant availability list
Directions
East Bay Wilds designs, installs and maintains our naturescape gardens using plants cultivated in our own nursery as well as plants we purchase at large wholesalers.
east bay wilds offers a talk on California Native Plants for Containers, along with a list of Good California Plants for Containers.